phpBB3 Site Name and Site Description Tutorial
How to change or remove the site name and description in phpBB3
After you install phpBB3, at the top left corner of your site's frontend you'll see that by default your phpBB3 bulletin board has the name yourdomain.com and a site description that reads: A short text to describe your forum.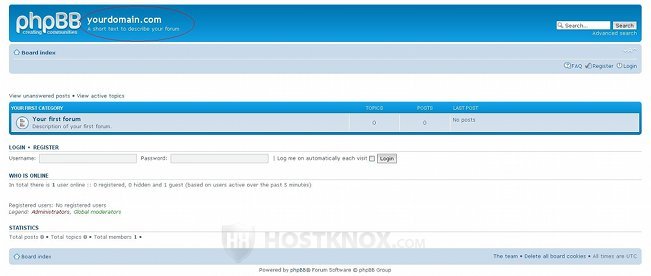 You can remove the default site description and name, or change them to anything you like. This can be done from the administration panel. After you log in to the admin panel click on the link Board settings on the left side of the General tab page: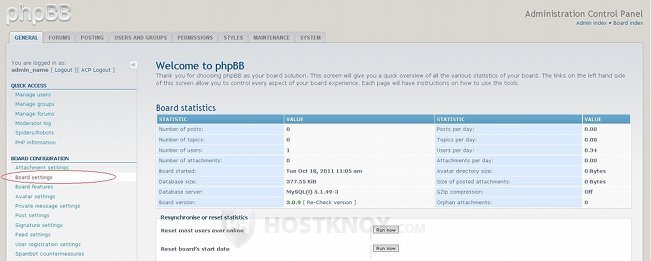 On the Board settings page you can specify the site name and description in the text fields for respectively Site name and Site description (the first two settings on the page). In our example we'll change the name to Example Forum and the site description to This is an example site: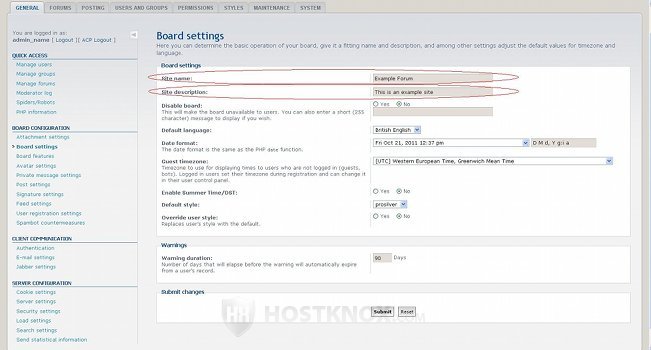 From the same page you can also change other options such as the date format, guest timezone, default style etc.
When you're done configuring the options, click on the Submit button at the bottom of the page.
After that you can refresh the frontend of your site to see the results. In our example the site name and description are just as we configured them from the Board settings page: