WordPress Disable Comments Tutorial
How to disable the comments to the posts in your WordPress blog
By default, to every post that you make in your WordPress blog users can make comments. If you want to disable this option, you can do that easily through the administration panel for your WordPress site.
To do that, log in your Dashboard, from the menu on the left go to Settings and from the drop-down Settings menu choose Discussion. On the Discussion Settings page the first set of checkbox options is called Default article settings. By default they are all checked. Remove the tick from the one that says Allow people to post comments on new articles: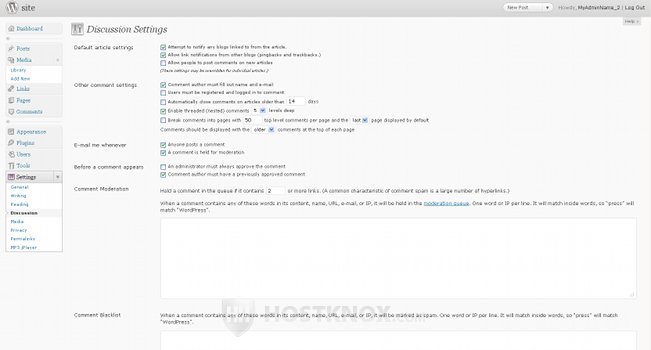 After that don't forget to click on the Save Changes button at the bottom of the page.
You have to keep in mind that this will affect only posts that are made after disabling this option. It will still be possible for people to write comments on posts created prior the change. However, you can disable the comments for the older posts, too.
Go to the Posts section of the Dashboard. There you will see all the posts in your blog. Tick the checkboxes of the posts made before you disabled the comments option and from the Bulk Actions drop-down menu just above them select Edit. Then click on the Apply button. In our example the older posts are Example post 2 and Example post 3:

After you press Apply there are several option available. Set the Comments drop-down menu to Do not allow and click on Update:

That's all :)