PrestaShop 1.4 Homepage Logo Tutorial
How to change or remove the homepage logo in PrestaShop
By default, after you install the full PrestaShop installation mode on the homepage of your store's frontend there should be a big homepage logo, as well as a homepage logo subheading and an introductory text (this is with the default prestashop theme). The logo is a picture of some "i" products: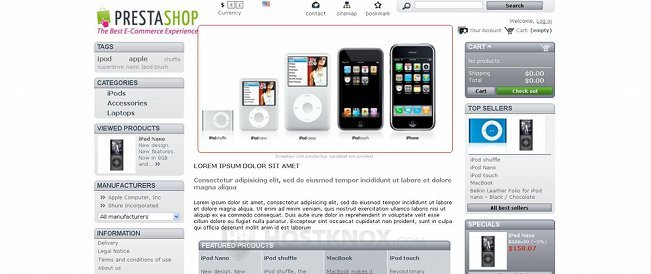 The homepage logo is also a link to the official PrestaShop site. From the backend of your PrestaShop you can change or remove the homepage logo, and you can also change or remove the link.
After you log in click on the Modules tab. This will display a list of module sections. Click on the one named Front Office Features: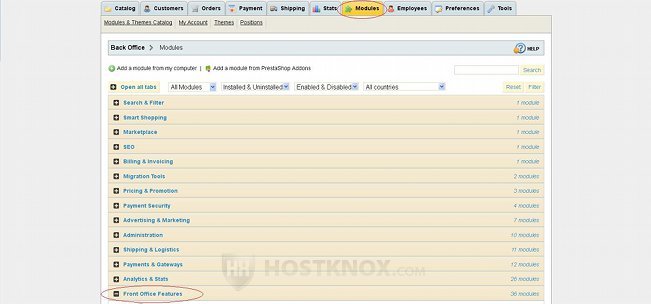 This will show all the modules in that section. Scroll down the page, find the one named Home text editor and click on its Configure button:

You'll be taken to the page with the settings for the Home text editor module:

On that page you can delete the current homepage logo, both the image and the link. To do this just click on the Delete button that's under the image. You can also keep the image and delete or change the homepage logo link. By default, the link is to the official PrestaShop site. To delete the link, leave blank the field for the option Homepage logo link. To change it, type the link in the same field.
To change the homepage logo click on the Browse button that's under the image and find the new logo on your local computer. The default dimensions of the homepage logo are 530 x 228 pixels (in the default prestashop theme). Before you upload the new image it's advisable to resize it to the correct dimensions.
If you make any changes, don't forget to click on the button Update the editor.